Host an Event
We're honored to host your special event! Whether a personal celebration, family milestone or corporate luncheon and meeting, our goal is to exceed your expectations and provide a memorable event for you and your guests.
As a premier, private yacht club in Sarasota, Bird Key Yacht Club is located on the exclusive island of Bird Key on the beautiful Sarasota Bay. With our lush interiors, impeccable service, and world-class cuisine, Bird Key Yacht Club is the place for your special event! Pristine waterfront event space and an endless opportunity for creativity and personality.
Why host your event at BKYC?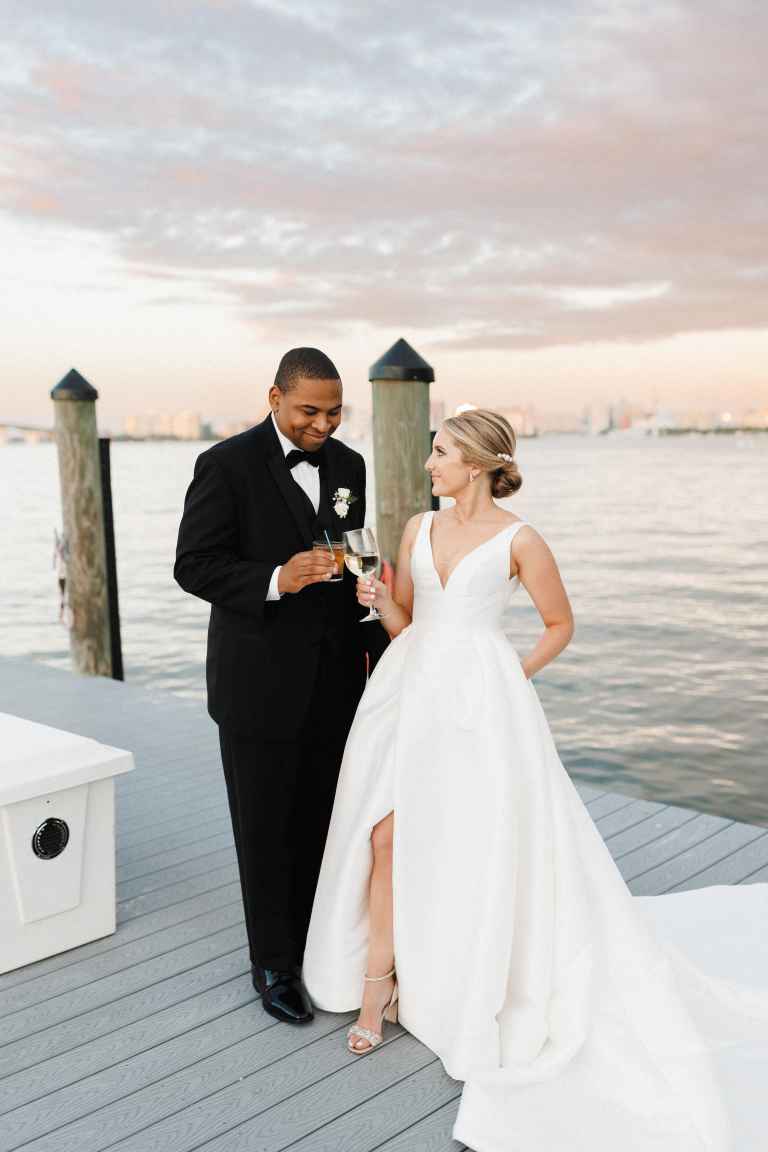 Beautiful Waterfront Location
Bird Key Yacht Club is situated in a picturesque waterfront setting, providing stunning views of Sarasota Bay downtown skyline. The scenic backdrop and our elegant furnishings will enhance the overall ambiance of your event and create a memorable experience for your guests.
Versatile Event Spaces
Bird Key Yacht Club's private setting can create a more intimate and special atmosphere for your guests. The club offers a variety of event spaces that can cater to different types of gatherings, from weddings and corporate events to private parties and social gatherings. Whether you need an intimate space or a larger area, Bird Key Yacht Club can accomodate your needs.
Professional Event Planning Services
The club's experienced event planning team can assist you in organizing and executing your event. From coordinating the setup to helping you select a menu with the perfect wine pairing, their expertise can help ensure that your event runs smoothly.
Culinary Excellence
Bird Key Yacht Club takes pride in its culinary offerings with the talented Executive Chef Richard Mendoza leading the culinary team. Our talented culinary team have created a diverse range of menus and can custom tailor a menu to your preferences and dietary requirements. A delicious meal can be a highlight of any event, and the club aims to provide an exceptional dining experience for you and your guests.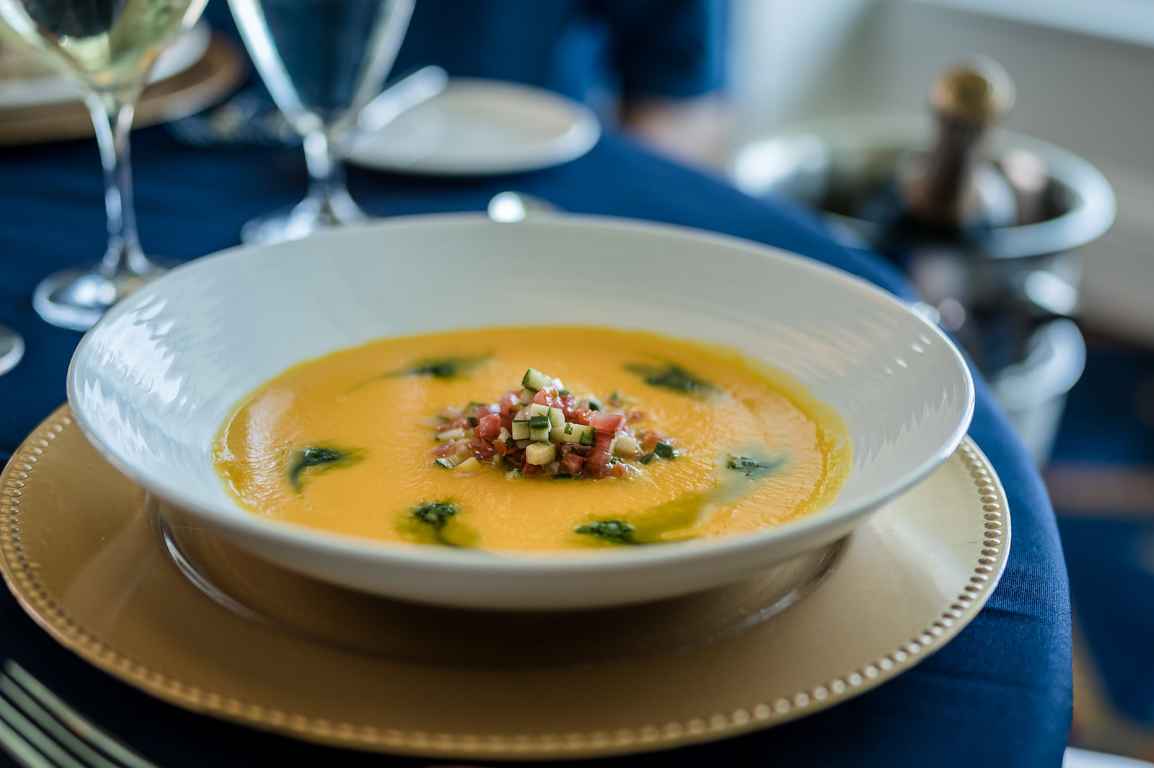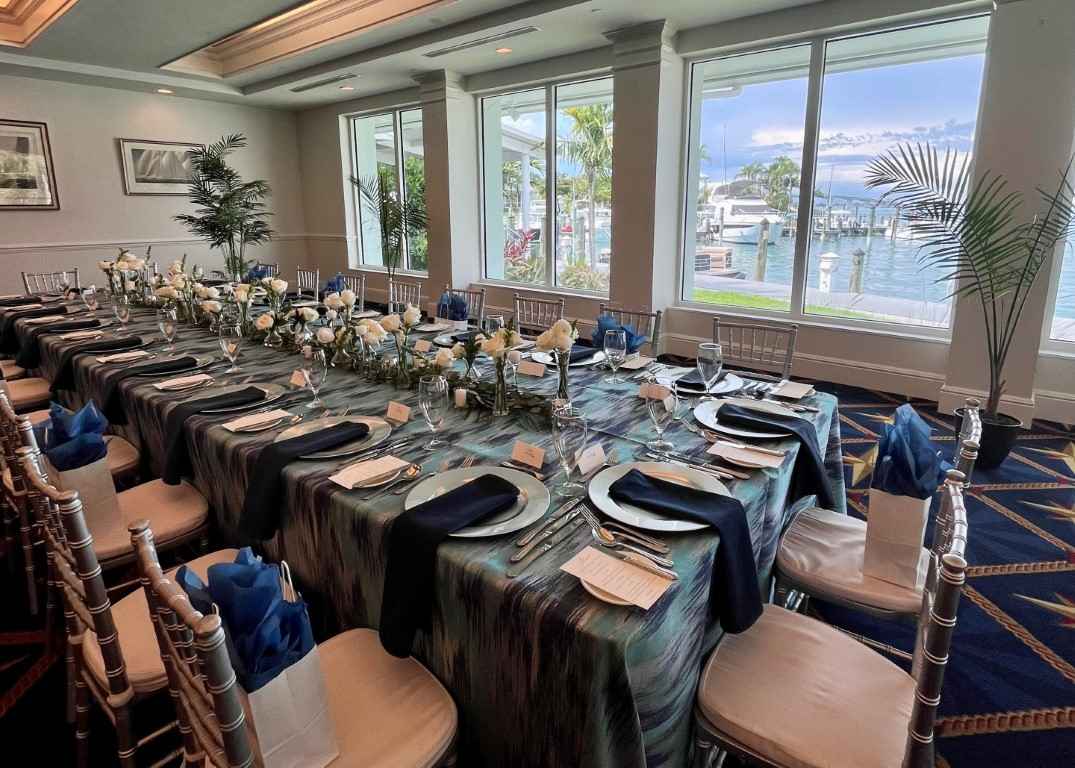 Convenient Location
Located just across the bridge from Downtown Sarasota, Bird Key Yacht Club is the out-of-the-way destination that isn't out-of-theway. If your guests are coming from out of town, the convenient location of the club can offer them an enjoyable experience beyond your event.
Meet our Executive Chef
Richard Mendoza
Richard joined the Bird Key Yacht Club team in September 2021. Born and raised in St. Peterburg, Florida, Chef Mendoza realized at 17 that the culinary arts were his passion. Honing his craft across the United States, Chef Mendoza gained tremendous career skills at the age of 22 while working under a Michelin starred Chef at the Atlanta Ritz Carleton in Buckhead, Georgia.
Chef Mendoza has a deep wealth of experience in culinary operations and management at private clubs and restaurants around the country. Chef Mendoza has excelled at BKYC with vibrant new menus and an energized talented culinary team. Rave reviews from Club members, guests, and our private event hosts make our culinary experience one not to miss.